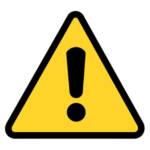 WARNING: Any calls or messages requesting any sexual activity will not be tolerated and law enforcement will be notified. Your information will be forwarded and will be up to their discretion on proceeding any legal action. Treatments
Experience a relaxing treatment that will leave you feeling reinvigorated.
Aroma THerapy
Exquisite aromas to calm and soothe your senses.
Oil massages
From Swedish to Deep Tissue our massages melt your tension and ease stress.
special treatments to relax your mind soul and body
Treat and indulge yourself by unwinding from a stressful day that will make your worries fade away.
Massage Therapy To Rest And Relax In Medford and White City OR
Put your body and mind at ease with body massage therapy in Medford, OR. It seems as though everyone has a hectic schedule these days. Living this way allows for stress and tension to build up throughout the body and eventually have a physical effect. Massage therapy in Medford & White City, OR is the best way to take the time to relax and rest. We have a wide variety of therapeutic massage options available, from Swedish massage to aroma therapy in Medford & White City, OR.
Our full selection of services include:
Swedish Massage
A common option that involves tapping, rolling, vibration, kneading, and percussion. It will leave your body feeling energized while improving your overall health.
Therapeutic/ Deep Tissue Massage
Slow, firm pressure is applied to release tension in the muscles, tendons, and fascia.
Hot Stone Massage
The same techniques as the Swedish massage are used, including tapping, rolling, circular movements, kneading, and long strokes, using hot rocks instead of hands.
Chair Massage
Also referred to as a seated massage, the client sits in a traditional massage chair to relieve weight from the spine and provide the therapist with easy access to the arms, back, head, neck, and shoulders.
Pregnancy Massage
Sometimes called a prenatal massage, this technique is used to relieve some of the pains and aches that are common with most pregnancies.
Craniosacral Therapy
This gentle, hands-on technique is used to release deep tension to relieve dysfunction and pain as well as improve overall health.
Cupping
Heated cups are applied to the body to create local suction on the skin, encouraging blood flow and increasing circulation to reduce pain and promote healing.
Aroma Therapy
This method incorporates the use of essential oils to improve mood, relieve pain, and enhance relaxation.
Questions
How early should I arrive for my massage?

New clients should arrive 10 minutes prior to their massage to fill out paperwork and meet with their therapist prior to their treatment.
Returning clients should arrive 5 minutes prior to their session.
Do I have to be completely undressed?

You should undress to the level you are comfortable with. For a full body massage, most get completely undressed. However, if you will be more comfortable during the session leaving your underwear on, that is fine. The therapist will work around the clothes you left on as best as they can. If removing all your clothes makes you too nervous and unable to relax, then you are not getting the optimal benefit from the session. Your massage therapist will step out of the room to give you privacy to undress and get comfortable on the table.
What do I do during a massage treatment?

Make yourself comfortable. If your therapist wants you to adjust your position, she/he will either move you or will ask you to move what is needed. Otherwise, change your position anytime to make yourself more comfortable.
Many people close their eyes and relax completely during a session; others prefer to talk. It's up to you. It is your massage, and whatever feels natural to you is the best way to relax. Do not hesitate to ask questions at any time.
How will I feel after my massage treatment?

Most people feel very relaxed. Some experience a significant decrease or freedom from long-term aches and pains. Many feel a little slowed down for a short period and then notice an increase of energy, heightened awareness and increased productivity which can last for days.
If you received a deep massage, you may be slightly sore the next day – much like a good workout at the gym. Sometimes a hot shower or a soak in the tub can ease this soreness.
After your session, you should increase your water intake. Just a glass or two more than normal is usually fine. This helps keep your body's tissues hydrated and healthy.
My neck hurt like crazy to the point I could hardly move it. When I saw Caitlin she worked out the neck and head which relieved it back to normal.
By
Amy S /


Meet Our Professional

Our services
Swedish Massage
$80 / 60 min
Therapeutic / Deep tissue Massage
$80 / 60 min
Hot stone massage
$80 / 60 min
Chair Massage
$80 / 60 min
Pregnancy Massage
$80 / 60 min
Craniosacral Therapy
$80 / 60 min
Cupping
$10
Aroma therapy
$10
A relaxing getaway